Overnight Sitting:
Our overnight service is scheduled 10 PM to 6 AM, starting at $80.
Our premium overnight packages include one to three visits during the day and lots of quality time with your pets during the evening and night, starting at $102.
Playtime Visits:
Play time visits with your dog or cat help break up a long day while you're at work. Potty breaks, love, treats, and play.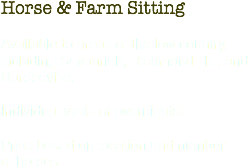 We promise that not only will your pets love us and be well taken care of, but they'll look forward to our time together. You will be impressed with our professionalism and our commitment to top notch care. Hire us for a trial pet sitting visit or dog running session, if you're not satisfied you will receive a 100% refund!
Prior to the date of your reservation, we recommend an introductory visit to give us an opportunity to meet you and your pets. This is also the ideal time to show us your routine at home and give us a copy of your keys. Introductory visits are as long as necessary to allow pets to become comfortable and clients to share detailed description of needs and requests.
Blissful Buddha Pet Services will leave a care sheet behind after a visit with your pet detailing your pet's mood, the activities we shared, and any other important information about the experience. Visits are available 24 hours a day and are generally 30 to 60 minutes in length. Visits include feeding, providing fresh water, scooping the litter box, medication administration, exercise, and lots of affection. Visits also include basic house sitting services such as plant watering, mail collection, light cleaning, and bringing trash and recycling bins to and from the curb. Discounts may apply for long term sitting.
You will receive photos and videos of your pet while you're away! We can text, email, and Facebook special moments to you throughout our visit!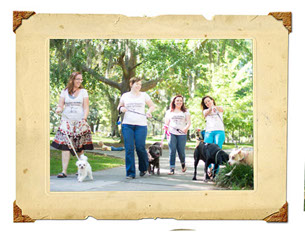 We accept cash and checks. A 50% deposit is due at the time the reservation is made. There is a routine 50% cancellation fee for visits canceled with less than 24 hours notice. Please note that holiday cancellations require 7 days notice to avoid 50% cancellation fee. Balance is due upon completion of service and receipt of invoice
The listed prices are for the immediate Savannah area, including downtown, midtown, Thunderbolt, and the Islands. We cover Tybee Island, Skidaway, The Landings, Southside Savannah, Pooler, Georgetown, Richmond Hill, Port Wentworth, Hardeeville, Hilton Head, and the surrounding area, but may need to include a minimal travel surcharge to cover the additional distance.
There is an additional $5 charge per visit on major holidays, including Easter, Memorial Day, Independance Day, Labor Day, Thanksgiving, Christmas Eve and Day, New Years Eve and Day. Holiday cancellations within one week of major holidays will be charged 50% of the reservation total. Pet sitting visits booked within 24 hours of the first scheduled visit will incur a $5 per visit last minute booking fee.
Our pet sitters appreciate tips, thank you!